Things To Do In Colchester
A Day Out in Historic Colchester
The historic town of Colchester lays claim to being the oldest recorded town in Britain and has certainly had a fascinating and colourful past that pre-dates recorded history. Colchester was actually first mentioned on coins minted by Tasciovanus in the period 20-10BC, during the Iron Age! At this time Colchester was known as Camulodunon, meaning 'Stronghold' and consisted of a series of earthwork defences, built from the 1st century BC onwards.
After the Roman Conquest of Britain in 43AD Colchester became home to the first permanent Roman legionary fortress ever built in Britain. Colchester has been a key military garrison base ever since the Roman era, right up to the present.
For the history buff, Colchester offers many opportunities to explore and experience the past. Colchester's rich heritage and history is well documented and clearly evident in the many buildings and structures that still stand today. Colchester is also a proud member of the Most Ancient European Towns Network.
Today Colchester is growing exponentially and has in recent history been labelled, the fastest growing town in England. Situated on the A12 corridor, Colchester is ideally situated with easy access to major roads and rail networks. The distance to London is 66 miles, Ipswich a mere 18.5 miles and Clacton-on-Sea only 19.4 miles. Colchester is a very attractive and happening place to live with a lively student population and is popular with young families looking for an exciting and convenient location to settle.
Homestead Lake Country Park is less than 14 miles from Colchester town centre, which makes the holiday lodge park an ideal base for regular excursions to Colchester and the surrounding boroughs. What makes Colchester such a unique and exciting place to visit is the shear number of tourist attractions and things to do, whether you're catering for the entire family or heading out on your own.
Listing every worthwhile attraction in Colchester is an impossible task, there are just so many things to do in Colchester and too many to list.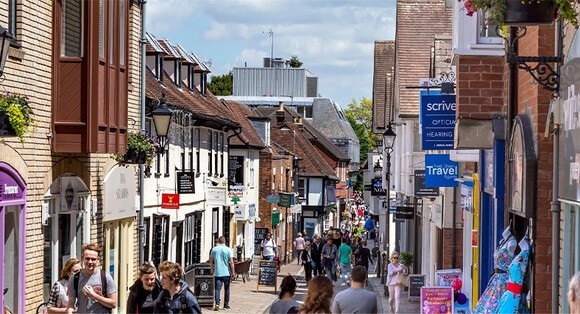 FAMILY DAYS OUT IN COLCHESTER
Colchester Zoo
There are many places to visit in Colchester suitable for the entire family but few family days out in Colchester are as universally entertaining, or able to capture the imagination of young minds quite like Colchester Zoo. Colchester Zoo has many awards to its credit, and is ranked 11th in the world and ranked in the top 2 zoos in the UK.
The Zoo actually started life as Stanway Hall Park Zoo on the 2nd of June 1963. During the life of the Zoo some of the animals became quite famous, appearing in films alongside Kirk Douglas and Norman wisdom. But the biggest star of all was a lion named Rajah, who appeared in many of the early Tarzan films with Gordon Scott.
Colchester Zoo occupies 60 acres of beautiful parkland and lakes and includes over 270 species of every kind of animal imaginable. As well as being wildly entertaining the experience is designed to be equally educational, so expect a few questions from young and inquisitive minds. Take a trip on the 'Lost Madagascar Express' road train, get up close with Komodo Dragons and walk underwater through 24 metres of tunnel, beneath the Playa Patagonia Sealion Pool. Whatever you favourite animal you're sure to come face to face at Colchester Zoo. We highly recommend you visit the Colchester Zoo website before travelling for opening times and prices.
Colchester Castle Park
There are few towns in Britain who can boast ownership of a Castle with the rich heritage and history of Colchester Castle. Colchester's Keep is the biggest ever built in the United Kingdom and is the largest that remains in existence throughout Europe. At 152 x 112 feet it is one and a half times the size of the 'White Tower' at the Tower of London. The Castle now houses a wonderful museum containing a wealth of history. There is plenty for visitors young and old including interactive exhibits, making Colchester Castle Park a wonderful day out for the entire family.
Another thing that makes Colchester Castle Park unique is it's close proximity and easy accessibility from the town centre, with the Castle grounds accessed directly from the busy town High Street. You can be walking around shops and find yourself inside the castle in a matter of a few minutes.
The Castle Park grounds are extensive and house a number of attractions including Hollytrees Museum, comprehensive play areas, Colchester Castle Park and Gardens bandstand, café and lake with peddle boat rides. Colchester Leisure World and Tenpin bowling is situated at the base of the park grounds.
Castle Park is definitely at the top of the unmissable places to visit in Colchester list moreover, it is considered one of the most impressive and important heritage sites in England and has a strict rule that says, "everything must be family friendly". Hence, there are organised family events on a regular basis including costume parties, dressing up and re-enactments. A family can very easily spend an entire day at the park and want to come back for more, so be prepared.
I highly recommend you take a picnic with you, not because the foods bad... No! But because it's a whole lot of fun for the whole family and you won't have to break away from your day just to find something to eat. A picnic gives the kids time to play and the grown ups time to unwind and relax. I'd recommend older children take an outdoor game/s, as the extensive park play areas only caters for ages up to 12.